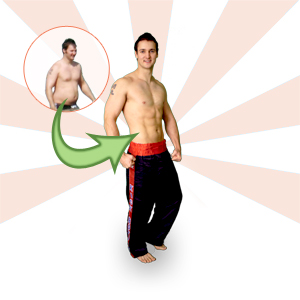 2 weeks to lose 1 stone, and change the way you eat forever
Lose a stone in just 2 weeks
Eat three big meals a day
No exercise needed
In the past I've done lots of diets. Low calorie, low carb, detox, traditional diet and exercise, you name it. I lost over 2st in 2 months (June 2009). I did it using a low calorie diet with lots of exercise. At the time I thought it was the fastest way to lose weight; I was wrong. It wasn't an easy diet, I was hungry most of the time and it took a lot of will power to get me through. I've since developed this diet, where you lose a stone in just 2 weeks, get to eat three big meals a day, and do not need to exercise.
I'm shocked at how effective it is. I've got some of my friends and students to try it and it's worked for them as well. Now I want the world to know!
After trying so many diets, it struck me that a lot of diets are either low calorie, low carb, or low fat. Each with their own hype and perceived risks:
| Diet | Pro's | Con's |
| --- | --- | --- |
| Low Calorie | You get to eat a variety of foods. | You are hungry a lot of the time. Switching between burning carbs, fat, etc., can lead to varied and hard to manage food cravings. |
| Low Fat | You can eat lots of sweet tasting sugary foods. | You get sugar highs and lows, end up with serious sugar cravings. When you come off the diet any fat you eat will go straight back into storage as you are running off sugar. |
| Low Carb | You get to eat lots of meat and fatty foods. | These diets tend to include a lot of saturated fats that aren't good for your health. |
I wondered: "Would it be possible to combine the best features of these diets, reduce the negatives, and produce great weight loss results?". I started to experiment, after losing one stone in just two weeks I was shocked at how effective my discovery was!
Since then many people have been asking me how I did it, so I've put together this guide. Even though I'm an entrepreneur, this guide is offered completely for free. That way the truth about losing weight quickly and keeping it off will never be lost and replaced by profit margins. You are free to copy and distribute this guide. All I ask is that you include the website address so that people can check for the latest updates and information. Also be sure to include my disclaimer, I don't want to be sued!
Read more about the need to know diet information.